Safe Custody
Wills, deeds, patents, contracts, historical records and archival photographs - these documents are among your most valuable assets and it is vital to ensure they are protected at all times.
How It Works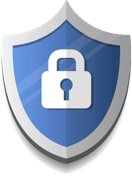 SECURE & TRACKED COLLECTION
Collection of your safe custody packets will be on a convenient agreed scheduled and for added security, we will give you a separate lockable secure case for transporting your Safe Custody documents. To create an audit trail and reconcilable inventory of Safe Custody packets sent you will compile a list of each file placed in the case. This list should be printed, with one copy placed in the case and a second kept by yourself; (or we can provide barcodes and scanners).
SCAN & INVENTORY CHECKS
The secure case will be sealed with a uniquely numbered ZIP-lock tie (which we will provide to you). On receipt of the case, we will reconcile the files contained in the case to the list. Any discrepancies will be reported immediately, and processing stopped until resolved.
When FileMan receives your packet, we scan the packet coversheet and reconcile it against the Matter / Packet number ingested or the inventory list collected. This will enable you to search for, find and request retrieval of a specific packet from the FileMan portal by searching on Matter Number, Packet Number, Client Name or Packet Contents / Description.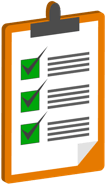 SECURE STORAGE
Iron Mountains secure storage offers Secure facilities built to resist severe weather and other natural disasters such as tornadoes, hurricanes, flooding and earthquakes, Climate controlled environments tailored to the sensitive needs of paper, photographs, media and fabric, Unlimited access to storage facilities, Personalised support to assist you with any specialised needs to item requires.
In addition to this, your secure packets are safeguarded by CCTV cameras monitoring vault access points, Recorded, restricted biometric access, Fire rated walls, roof and doors, Anti-static flooring, Seismic sensors, Waterless fire suppression system, Climate controls providing constant temperature and relative humidity, Back up generators to guarantee temperature and relative humidity
RETENTION & RETRIEVAL
FileMan will hold all secure packets indefinitely and FREE OF CHARGE as long as there is an active account.
To retrieve a secure package, simply log on to the FileMan Portal, search by Matter Number, Packet Number, Client Name or Packet Contents / Description, and select retrieve PDF. Courier delivery of the Safe Custody packet will be dependent on the courier service the client is prepared to pay for. A standard next-day delivery service is $19 (ex GST). Urgent and Express options are available on request.